So you're over age 55 (or about to be!) and you're searching for a new custom Florida home.
You've heard all the buzz about age-restricted communities; you might even have family and friends who already navigated this decision-making process. So, what's a mature home buyer to do? Homework!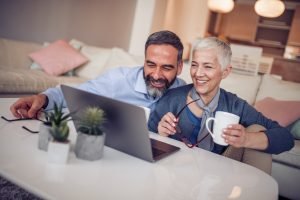 Do your research about whether an age-restricted or master-planned community for all ages is right for you and your household. Others' opinions can be helpful, but those people likely won't live in your new custom Florida home.
Here's what to consider about communities solely for residents ages 55 and older.
It Sounds Too Good To Be True
It definitely can be. Sure, you're keen to meet other folks in a similar life stage who can relate and share fun, neighborly activities. The latter can include anything from backgammon tournaments to 55 mile bicycle rides.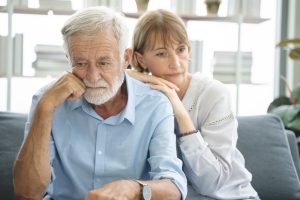 The communities built with a specific architectural or lifestyle theme can – and often do- prioritize community activities geared toward those themes. While this can be fun and enticing at first, imagine doing the same exact thing day in and day out without any variety… It's a no-brainer to us that diversity brings a sense of community, just take a look at Mosaic's Event Calendars.
55 + Communities are considered age-restricted communities, or "active adult" communities. Age-restricted communities can and do limit residents to that parameter and are also known to limit the frequency and length of visits by younger family members and friends.
And, lest you think homeowner associations aren't a factor — well, they usually are, even in age-restricted communities. Monthly or annual HOA fees help fund the community amenities and facilities and will apply to most age-restricted communities too.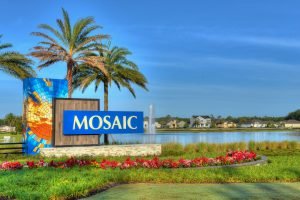 A Great Alternative to 55 + Communities
We at ICI Homes offer Mosaic — our master-planned community for all ages in the Daytona Beach area. Its floor plans accommodate home buyers at all stages of life and activity levels. Everyone can enjoy something here.
Mosaic is five minutes from Tomoka Town Center — Daytona Beach's top shopping, dining and entertainment complex. It's only minutes further to two major medical centers, famous Atlantic beaches and attractions, and amazing outdoor recreation options.
Mosaic also offers amenities for all ages — two resort-style swimming pools, a fitness center, Residents Club, fitness paths throughout the community, a playground, a band shell, and an event lawn.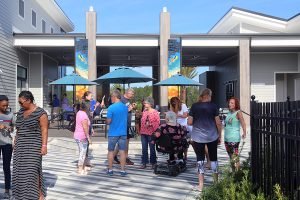 We also have a full-time Lifestyle Director with a passion for the Mosaic community who truly connects with the residents and brings the community to life with a full, but not jam-packed, calendar of events, activities, crafts and gatherings.
It is truly the perfect mix of relaxation and entertainment that allows you to enjoy every day and every night the way you want with all the people you want to spend it with.