Did you tune in to Mosaic's debut radio segment on Sunday, December 8th? The Halifax Magazine Radio Show featured us on The Rock of Daytona 104.7 FM at 7:30 a.m., and The Flagler Magazine Radio Show featured us on WNZF 1550 AM and 94.9 FM at 10:30 AM.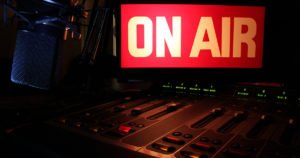 Lifestyle Director Caroline Cline and ICI Homes Sales Manager Michelle Llanos were there answering the big questions. What can we expect to see at Club Mosaic? What kind of buyers are visiting the community? What's the price range for your homes?
If you missed out on hearing us live, don't worry, we've got the segment ready for you to listen to below. Just push play!