If you build with us at our new Mosaic community in Daytona Beach, you have the ability to make your home a new custom smart home no matter what floorplan you choose.
Many of the homes we're building in Mosaic — we call it a full-life community for all ages — will be "smart." Even the public areas will have Wi-Fi because, you know,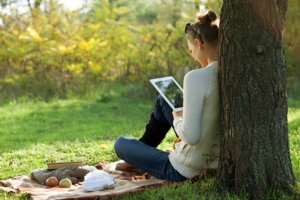 you might want to check in on social media while you lounge at the community pool.
At ICI Homes, we think you'll love Mosaic because of its amazing amenities, cross-generational appeal and the fact its layout leaves plenty of room to enjoy a lake, a boardwalk, an amphitheater and community fitness trails. But, what we're really discussing here is our homes.
Because we're pouring so much expertise and inspiration into Mosaic, so you, the potential home buyer, reap the benefits. You'll have the latest construction materials, techniques and interior and exterior designs, and, one of those features is your home's "smart" capabilities.
Allow us to explain.
How a smart home works
Some of you know the smart-home thing backward and forward. Some of you will admit you don't have a clue. Here's a brief synopsis.
A smart home merely means your new Mosaic home contains the components necessary to run systems such as thermostats, lights and security cameras from your phone or tablet. You'll have a computer control panel — along with your traditional breaker box — that houses physical controls for all these systems.
Here's the best part: all those systems, plus any you buy and add, such as programmable ceiling fans and smart appliances, can be operated from your smart phone or computer if you download those systems' and items' remote-control apps.
What you can do
The list gets longer every day, as manufacturers hurry to meet consumer demands. Some smart refrigerators can warn you when you're low on milk. You can monitor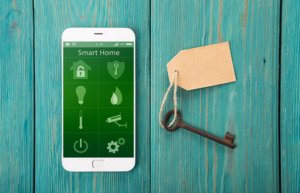 video from your security cameras, on your smart phone. Plus, you can start the dishwasher, a musical playlist and adjust the brightness of smart light bulbs three rooms away.
"It depends on what you want to do," sounds vague, but that's closer to today's truth. More home systems and components are being made "smart" by the month. So yes, perhaps you can simply tap your computer tablet to prompt your in-pool-cleaning system, if you like.
What you can't do (yet)
Convince teenagers to clean their bedrooms. We jest, but you won't be able to eliminate most human chores, such as scrubbing the grill grate. For now, house-cleaning robots exist only in cartoons.
EXCEPTION: those programmable smart vacuums that zoom around in silence. Now, if someone can automate a bucket and mop…
Seriously, do your homework. When it's time to select options for your new Mosaic home, we'll have a variety of smart home capabilities ready for you, but feel free to purchase and add bells and whistles, once you get the hang of "living smart."
Have fun!
Ready for your smart-home lifestyle at Mosaic? Talk to us here.