There are so many reasons you should consider a new custom Florida home at Mosaic, one of our newest communities in Daytona Beach.
If you've only just stumbled on Mosaic, it's a new master-planned community on the northwest side of Daytona Beach. At ICI Homes, we call it a "full-life"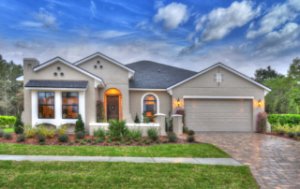 community. Mosaic has been designed to appeal to residents of all ages, from tots to teenagers, millennials, career folk, retirees and grandparents whose kids and grandkids might want to live two streets over.
But one major reason is that Mosaic offers the chance to you to affordably upgrade your home to a smart home. You'll have the ability to control your thermostat, see who's at the front door, control the lights and the system will be capable of other household appliances and functions. It's never been so easy to be smart!
Oh, the amenities of the community that you'll enjoy — walking trails, a community garden, fitness center, swimming pool, a lake with a boardwalk, Wi-Fi everywhere and an amphitheater. And that's not the entire list.
Which brings us back to the amenity we're discussing here: smart homes.
"Help me," you might say. "What is that?"
Or, more accurately: "Why would I want one?"
We're to tell you. Buckle up as we zip through some basics below.
Smart homes make life easier
This is true no matter what part of life you're adulting these days. Kids growing up in the digital age think nothing of raising garage doors and unlocking doors via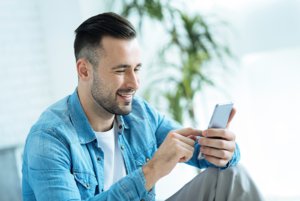 apps on their smart phones once they're home from school. Adults who don't want to go downstairs to start the washing machine can do so remotely via a phone app.
Smart homes also are awesome for older adults and folks with special needs. They can turn lights and appliances on and off remotely, without physically having to do those things. You can also program motion sensors that will trigger middle-of-the-night bathroom lights.
Rather than panic over odd noises below your exterior windows while you watch nighttime TV, use your phone or computer app to check video from your security system's cameras.
Here's how smart homes work
There's no hocus-pocus to it. It's simply cutting-edge technology working for you.
At Mosaic, smart homes come equipped with the infrastructure or "hub." From there, you select the smart-home network that you like best and download its apps so you can operate systems and items remotely. Next up is to buy products — programmable light bulbs, anyone? — that you'd like to add to your system.
With our Mosaic Smart Home Packages, all of your all your products connect to Amazon Alexa, which allows you to control everything in one place.
Ready to get "smart" at Mosaic? Talk to ICI Homes here.